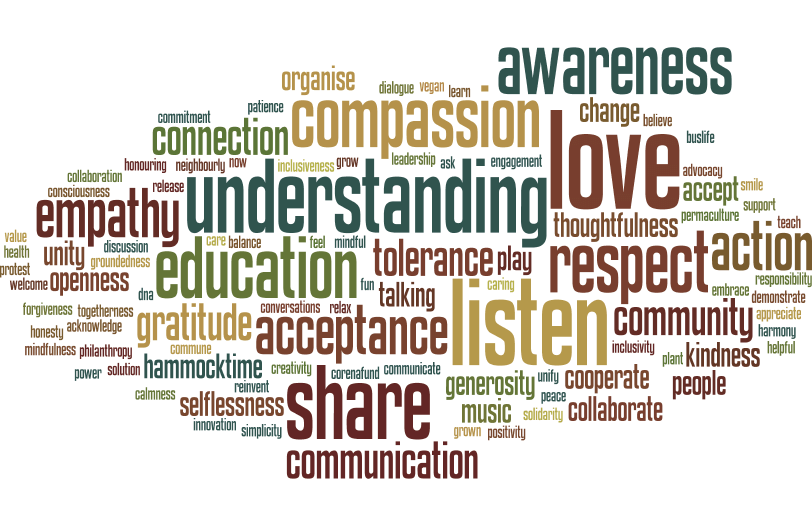 ---
---
Estimated Reading Time: 4 minutes
I have struggled a lot over the past few days. Like many of you, I have spent the better part of the last week dealing with my own personal anger, as well as watching the legitimate nation-wide outrage, over the death of George Floyd. Twitter, Instagram, Facebook have all exploded with examples of people fed-up with the way things are and calling for fundamental, foundational, and long-overdue change in our nation. Millions of posts and countless marches supporting the Black Lives Matter movement reflect how people of all races, creeds, and nationalities are demanding change throughout society.
Living in Miami has also provided me with an appreciation for the sheer diversity of people who have had enough of the 'status quo' and are demanding change. White, Latino; male, female; rich, poor; gay, straight; old, young; all stood shoulder to shoulder with the black marchers in a show of force to demand change. While this is absolutely a black cause, it is without question a humanity issue, and many, many people now have a purpose.
My question to you is, what's next? How are you going to use your outrage to make a difference?
My biggest fear, to be honest, is that all of these outraged/furious/angry people will get bored in the coming weeks and go back to their way of life. Don't get me wrong, I'm happy you took time out of your weekend and marched or reposted whatever the popular thing was, but the bigger point of all of this is influencing.. no… mandating long term change. Are you going to go back to your normal day-to-day in a couple of weeks? Will you look back at your posts in a year and think.. 'oh yeah – I remember that!' Or, hopefully, will you find time to drive the change you demand? So, I ask, how are you going to make a difference next week, next month, or next year? How are you going to take that anger and use it to make an impact?
Change is often slow, and after such overwhelming outcry, such an outpouring of emotions, the weeks that follow often lead to feelings of helplessness and futility. But this is the time when we, collectively, must find ways to continue the effort, to push the agenda, to ensure the outrage is making a difference.
---
Be the change that you wish to see in the world.
-Mahatma Gandhi
---
Recognizing that many, if not all of my readers, are information security professionals to some degree, how are all of you planning to make the change you call for? How are you going to use your outrage, your frustration, your anger to bring more diversity to the Information Security community? Each of us can make a difference if we just try. Believe it or not, there are many ways that you can help address the diversity issue within our own backyard. Participate in diversity events, be a mentor, encourage your company to start a diversity-focused internship program. Just Do Something.
If you are not sure where to start, here are a few of the leading organizations in our industry that are hyper-focused on addressing many of the changes we all want to see. Make Time, Volunteer, Participate.
The International Consortium Of Minority Cybersecurity Professionals (ICMCP) – ICMCP.org – (I have personally been involved with the ICMCP since its inception. I can attest to the truly amazing group of people who, over the years, have contributed to its success. I continue to be honored to be a part of the organization.) The ICMCP is dedicated to the academic and professional success of minority cybersecurity students and professionals. Our mission is to achieve the consistent representation of women and minorities in the cybersecurity industry through programs designed to foster recruitment, inclusion and retention – one person at a time. The ICMCP tackles the 'great cyber divide' with scholarship opportunities, diverse workforce development, innovative outreach, and mentoring programs.
Minorities in Cybersecurity (MiC) – MinCybSec.org – MiC was created by industry leaders to develop the next great cybersecurity leaders. MiC is a non-profit corporation dedicated to the leadership and career development of our members. We strive to create a community of cybersecurity professionals that will support, develop and help prepare our members to not only excel in the cybersecurity field but achieve their personal level of career success. Through our programming we provide our members with tools, guides, and resources that will not only help them map out their career from beginning to end, but in addition, offer support through mentorship, coaching and team accountability sessions that will help them achieve their short- and long-term goals.
BDPA – bdpa.org – For more than 40 years, BDPA has enabled the upward mobility of African Americans and other minorities in the Information Technology (IT) and STEM fields. Through its 30+ local community chapters in major cities across the United States, BDPA has been at the forefront of promoting the minority agenda within the IT profession since 1975. BDPA has been a leader and pioneer in technology and STEM training for IT professionals and High School students since 1986. Our National High School Computer Competition (HSCC) program which is a hands-on training program, has introduced tens of thousands of high school students to coding and application development while also presenting opportunities for students to obtain college scholarships due to the generosity of our sponsors and partners. Because of BDPA's focus on students and professional members alike, we continue to support and lead the upward success of our members "from the classroom to the boardroom".
Please take a moment, visit some of these sites, and see how you can help make the change you call for. Don't leave it up to the politicians, or your neighbors, or the marchers. Hold yourself accountable to make a difference.
And for all of those obnoxiously incessant 'Information Security Influencers', this means you too. Stop thinking your tweets do a damn thing and actually GET INVOLVED.
---
Copyright © 2002-2023 John Masserini. All rights reserved.
---