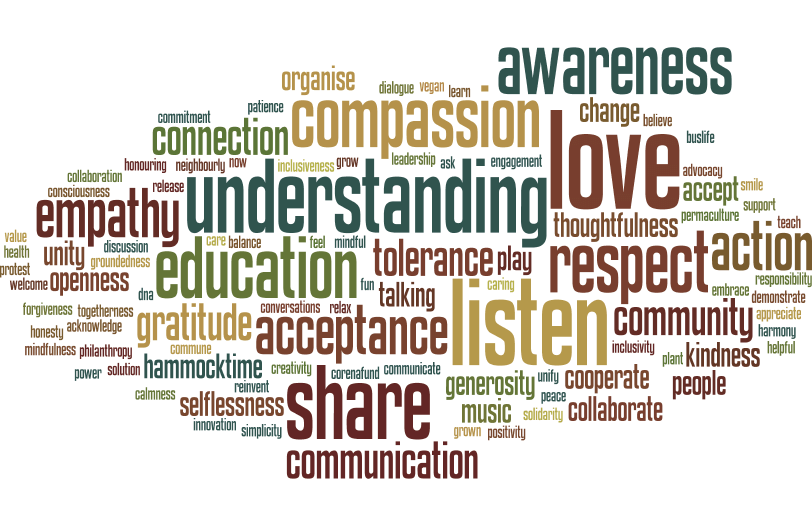 ---
Update: October 23, 2022: Welcome to the new Diversity Resources page. This new page has been completely rebuilt, with a new link database and (finally) a way for visitors to submit their own links.
---
This page is a result of a couple of posts (Post #1 Post #2) I recently wrote on diversity. It is dedicated to publishing an ongoing list of diversity-related resources that can be used by individuals and companies. The focus is predominantly on cybersecurity and S.T.E.M. resources, but other technology-related links will be included as well. Link descriptions are verbatim from the sites unless otherwise noted.
---
Do you have a favorite organization that's missing? Please use the submission box below and I'll include them.
All links are subject to review prior to listing*
---
There are currently 56 links in the database.
---
Below you will find information on non-profit organizations that are focused on furthering diversity within the technology industry.
American Indian Science and Engineering Society

Founded in 1977, AISES supports 220 affiliated pre-college schools, 197 chartered college and university chapters, 3 tribal chapters, and 18 professional chapters in the U.S. and Canada. We promote the highest standards of education and professional excellence to widen the STEM workforce and grow sector support. We highlight the geographic, economic, and social aspects of STEM education and careers.

BDPA

For more than 40 years, BDPA (Black Data Processing Associates) has enabled the upward mobility of African Americans and other minorities in the Information Technology (IT) and STEM fields. Through its 30+ local community chapters in major cities across the United States, BDPA has been at the forefront of promoting the minority agenda within the IT profession since 1975. BDPA has been a leader and pioneer in technology and STEM training for IT professionals and High School students since 1986.

Blacks In Technology

Blacks In Technology is a global platform for Black people in technology. We are "Stomping the Divide" by establishing standards for world-class technical excellence. BIT serves members through community, media, and mentorship. We provide resources, guidance and challenge members to establish new standards of innovation.

Blacks United in Leading Technology International (BUiLT)

Blacks United in Leading Technology International (BUiLT) is a 501(c)(3) non-profit member-based organization that increases the representation and participation of Black people in tech. BUiLT has three areas of focus 1) Getting into Tech, 2) Advancing in Tech, and 3) Founding and Owning Tech Enterprises. BUiLT's delivers value to the public, its members, to BUiLT sponsors, and to the many BUiLT volunteers and leaders. We help our leaders develop their personal brand and earn the altruistic benefits of helping others.

ChickTech

ChickTech is a national nonprofit founded in 2012 to engage women of all ages in the technology industry while working to create a better technology culture for all. ChickTech has made a direct impact on tens of thousands of participants, including girls, women, and men. Our programs include free hands-on educational and mentorship technology experiences for high school students; ACT-W (Advancing the Careers of Technical Women) Conferences; and our online membership platform ACT-W+, where technologists of all genders and ages can access free and low-cost technology webinars, network, and grow their careers.

Code2040

Code2040 is a nonprofit activating, connecting, and mobilizing the largest racial equity community in tech to dismantle the structural barriers that prevent the full participation and leadership of Black and Latinx technologists in the innovation economy. Through events, trainings, early-career programs, and knowledge sharing, Code2040 equips Black and Latinx technologists and their allies with the tools, connections, and care they need to advocate for and achieve racial equity in the tech industry.

Cyber Diversity, Equity, Inclusion (CyberDEI)

Here at CyberDEI, we know that sometimes all it takes to change the world is a little support, and we are determined to make an impact. Through all of our endeavors we hope to display the conviction behind our beliefs and highlight that everyone belongs in cybersecurity. We're a safe and inclusive community where everyone is welcome to learn about cybersecurity. We see the value in everyone. We want to be a catalyst for positive change, driven by our shared passion and goals: support, empowerment, and progress towards making cybersecurity more diverse, equitable, and inclusive.

Cybersecurity DIVAS

Cybersecurity DIVAS was formed to recognize and promote influential women leaders who have worked their way to the top of a traditionally male-dominated industry. Built on the principles of diversity, equity, and inclusion, Cybersecurity DIVAS honors female leaders in cybersecurity with announcements and interviews to highlight their achievements. Our organization is composed of over 500+ multicultural female leaders who are devoted to helping other women succeed in the cybersecurity field.

Cyversity

(Formerly ICMCP.org)

Our mission is to achieve the consistent representation of women and underrepresented minorities in the cybersecurity industry through programs designed to diversify, educate, and empower. Cyversity tackles the 'great cyber divide' with scholarship opportunities, diverse workforce development, innovative outreach, and mentoring programs.

digitalundivided

Founded in 2012 by tech pioneer, Kathryn Finney, digitalundivided, is a social startup that merges data and heart to develop innovative programs and initiatives that catalyzes economic growth in Black and Latinx communities. Their mission is to use innovation to create system change by catalyzing economic growth for Black and Latinx communities through women entrepreneurs.

Executive Women's Forum (EWF)

The core mission of the Executive Women's Forum is to attract, retain and advance women in the Information Security, IT Risk Management and Privacy industries, through education, leadership development and the creation of trusted relationships. The EWF is committed to enabling women to achieve their professional goals and personal dreams.

Hispanic Information Technology Executive Council (HITEC)

HITEC is a premier global executive leadership organization of senior business and technology executives who have built outstanding careers in technology. HITEC's premiere network spans the Americas and is focused on building stronger technology and executive leaders, leadership teams, corporations, and role models in a rapidly changing, flatter, and technology-centric world. These global leaders include executives leading Global 1000 corporations while others lead some of the largest Hispanic-owned technology firms across the Americas.

LATAM Woman in Cybersecurity (WOMCY)

Our vision is to be a community that promotes the professional development and participation of all Latin women in cybersecurity topics, and together with an ecosystem of public and private organizations, work to minimize the knowledge gap and generate an impact on society.

Lesbians Who Tech

Lesbians Who Tech & Allies is a community of LGBTQ women, non-binary and trans individuals in and around tech (and the people who support them).

Minorities in Cybersecurity (MiC)

MiC was created by industry leaders to develop the next great cybersecurity leaders. MiC is a non-profit corporation dedicated to the leadership and career development of our members. We strive to create a community of cybersecurity professionals that will support, develop and help prepare our members to not only excel in the cybersecurity field but achieve their personal level of career success. Through our programming we provide our members with tools, guides, and resources that will not only help them map out their career from beginning to end, but in addition, offer support through mentorship, coaching and team accountability sessions that will help them achieve their short- and long-term goals.

Minorities in Cybersecurity (MiC)

Minorities in Cybersecurity (MiC) was developed out of a unique passion to help fill the gap that exists in the support and development of women and minority leaders in the cybersecurity field. It is our mission to provide practical knowledge, training, development, and support to our members with the sole purpose of preparing them to become the next generation of global cybersecurity leaders.

National Action Council For Minorities In Engineering (NACME)

NACME is the largest provider of college scholarships for underrepresented minorities pursuing degrees at schools of engineering. NACME partners with like-minded entities to provide scholarships, resources, and opportunities for high-achieving, underrepresented minority college students pursuing careers in engineering and computer science. By supporting their academic endeavors and professional development, NACME produces well-qualified candidates that meet today's urgent hiring demands for more diverse STEM talent.

National Minority Technology Council

The National Minority Technology Council, through our efforts with minority technology employers, brings access to both contracts and new talent resources, which in turn has an impact on our communities. The Council works to mitigate risks and connect company owners to Public and Private partnerships. Our focus on both research and solution design helps to ensure growth in the ecosystems we serve.

National Society of Black Engineers (NSBE)

With more than 500 chapters and nearly 16,000 active members in the U.S. and abroad, the National Society of Black Engineers (NSBE) is one of the largest student-governed organizations based in the United States. NSBE supports and promotes the aspirations of collegiate and pre-collegiate students and technical professionals in engineering and technology. NSBE's mission is "to increase the number of culturally responsible Black Engineers who excel academically, succeed professionally and positively impact the community."

OWASP Women in AppSec (WIA) Committee

The purpose of the Women in AppSec (WIA) Committee is to develop leadership, promote active membership and participation, and contributions by women in application security professional communities, globally and locally.

Secure Diversity

Secure Diversity empowers all genders specifically women to find career opportunities in cybersecurity through our events, our partners, and the support of organizations. Secure Diversity aims to solve the three largest obstacles that people, particularly historically excluded genders, face when seeking to get into and level up in the cybersecurity industry, Lack of knowledge about the 45 job categories, Financial barriers to training and education, and Lack of entry-level roles.

she++

she++ works to empower underrepresented groups in technology by dismantling negative stereotypes surrounding technical careers. We aim to dispel the misconception that computer science is not a career for women and minorities by rebranding what it means to be a technologist.

Society of Hispanic Professional Engineers (SHPE)

SHPE changes lives by empowering the Hispanic community to realize its fullest potential and to impact the world through STEM awareness, access, support, and development. We are the largest association in the nation for Hispanics in STEM. We meet each of our student and professional members where they are—offering effective training, mentorship, and programming for our vibrant community.

STEM Diversity

STEM Diversity provides mentoring support for ambitious professionals to advance diversity, equity and inclusion within the energy sector and deliver the next generation of sustainable energy leaders. STEM Diversity is a space to get support through peer mentoring, community advice with shared experiences and opportunities.

Techstars Network

The world of startups and entrepreneurship is largely lacking in diversity, yet from our decades of experience, we know that diversity improves outcomes and increases innovation. It's why we've created the Techstars Foundation. Our mission is to develop and support underrepresented entrepreneurs by providing non-profit organizations with grants and access to the Techstars Network.

Woman CyberSecurity Society

WCS2 is Canada's first and only national non-profit serving women and minorities interested in a cybersecurity career. Women CyberSecurity Society fosters meaningful and safe spaces for online and local events to members of the community.

Woman4Cyber (EU)

Cybersecurity ATLAS together with the Women4Cyber initiative from the European Cybersecurity Organisation (ECSO) have committed last year to create a registry of European women in cybersecurity.

Women4Cyber Registry was created to identify and build the community of women professionals in the field of cybersecurity.

Women in CyberSecurity (WiCys)

WiCyS works on behalf of women everywhere who seek to enter and progress in careers in cybersecurity, while assisting employers and recruiters to find qualified candidates for their cybersecurity teams in their diversity and inclusion efforts. WiCyS' extensive network of supporters in industry, academia, government, the military, research institutions and non-profit organizations offers important avenues to advance its mission of recruitment, retention and advancement of women in cybersecurity.

Women in Security and Privacy (WISP)

Advancing women to lead the future of privacy and security.

Women in Technology International (WITI)

Women in Technology International (WITI) is committed to empowering innovators, inspiring future generations and building inclusive cultures, worldwide. We are redefining the way women and men collaborate. Our members have access to a variety of valuable tools, such as online and in-person forums, online access to technology businesses and professional resources, on-line and offline mentoring programs, speaking opportunities at WITI and other industry events, the ability to be connected with core competency experts, and a marketplace to promote WITI member businesses.

Women of Security (WoSEC)

Women of Security (WoSEC) is for women, and those who identify as women, who have an interest in cyber security. WoSEC is about women supporting women. We believe that confident and strong women build each other up. We believe in shining a light on one another's accomplishments.

Women's Society of Cyberjutsu

Founded in 2012, the Women's Society of Cyberjutsu (WSC) is a National 501(c)3 non-profit community, focused on empowering women to succeed in the cybersecurity industry. WSC's mission is to advance women in cybersecurity careers by providing programs and partnerships that promote hands-on training, networking, education, mentoring, resource-sharing and other professional opportunities.

Wonder Women Tech

Wonder Women Tech is a nonprofit organization and ecosystem that produces year-round programming and national and international conferences that highlight, educate, and celebrate women and the underrepresented in STEAM industries (Science, Technology, Engineering, Arts, Math), innovation and entrepreneurialism.
---
Diversity-centric Scholarships
There is an ever-increasing number of organizations offering scholarships and fellowships to high school and college students in interested in the cybersecurity and S.T.E.M. fields.
Blacks At Microsoft

BAM will award three (3) US $5,000 scholarships to outstanding high school seniors who are interested in pursuing careers in technology. The scholarships are renewable – each winner who continues to meet the criteria is eligible to receive an annual award of $5,000 for up to four (4) consecutive years for a potential total $20,000 scholarship. Up to 24 scholarship runners-up will be eligible for a one-time $2,500 BAM technology stipend based on need.

Cyber Security Challenge (UK)

Our mission is to ensure a thriving and inclusive pipeline of talent into the cyber security industry. Established in March 2010, we have developed a series of national competitions, learning programmes and networking initiatives designed to inspire and enable more people from diverse backgrounds to become cyber security professionals. We identify fresh talent with the skills and diverse backgrounds the cyber security industry needs and demands. We specialise in highlighting the many lucrative and rewarding opportunities for those who have not yet considered pathways into cyber security.

DHS Intelligence and Cybersecurity Diversity Fellowship Program

The Intelligence and Cybersecurity Diversity Fellowship Program is designed to help DHS recruit, retain, and reward the best and brightest in the fields of intelligence or cybersecurity. The program provides qualified students opportunities to work alongside highly skilled intelligence or cybersecurity professionals at DHS, gain hands-on technical experience, interact with experts and peers at professional development events and expand their professional network at national conferences.

Diversity Cyber Council

Diversity Cyber Council is a 501c3 Non-Profit that serves under-represented demographics in the tech industry by facilitating education, training, and staffing opportunities to establish a sustainable and diverse talent pipeline to the workforce. Our vision is to enhance inclusion and representation in the tech industry through training, mentoring, networking, and visibility programs. Our mission is to educate, train and staff residents of underserved communities to enter the cybersecurity
and technology workforce.

Diversity Cyber Council

Diversity Cyber Council is a 501c3 Non-Profit that serves under-represented demographics in the tech industry by facilitating education, training, and staffing opportunities to establish a sustainable and diverse talent pipeline to the workforce.

Google Scholarships

Google 'Build Your Future' program offers several scholarship and internship programs for students that promote diversity and inclusion within the technology industry.

Infosec Accelerate Scholarship Program

The Infosec Accelerate Scholarship Program was established in 2018 to encourage new talent to join our industry and close the growing cybersecurity skills gap. Each year, up to 15 scholarship recipients receive lifetime access to Infosec Skills to help them build the skills needed to launch and advance their cybersecurity careers. Applications for the annual program closed on July 31 annually.

ProFellow

ProFellow provides access to a database of over 2000 fellowships and scholarships, many of which are geared towards minorities in all parts of their career. They do require you to register for a free account before you can search.
---
Youth & Student Organizations
If you have read any of my prior posts about diversity, then you will know that I firmly believe that the only way we can fix the problem is by encouraging women and minorities to participate in S.T.E.M. courses throughout middle and high school. While the professional organizations listed above are critical to addressing today's needs, the organizations below are just as critical to fixing tomorrow's diversity challenges.
| | |
| --- | --- |
| Black Girls Code | Black Girls CODE is devoted to showing the world that black girls can code, and do so much more. By reaching out to the community through workshops and after school programs, Black Girls CODE introduces computer coding lessons to young girls from underrepresented communities in programming languages such as Scratch or Ruby on Rails. Black Girls CODE has set out to prove to the world that girls of every color have the skills to become the programmers of tomorrow. |
| BlackGirlsHack | BlackGirlsHack was created to share knowledge and resources to help black girls and women break through barriers to careers in information security and cyber security. The vision for Black Girls Hack (BGH) is to provide resources, training, mentoring, and access to black girls and women and increase representation and diversity in the cyber security field and in the executive suites. |
| Brown Girls Code | Brown Girls Code is a global nonprofit organization working to close the gender and diversity gap in technology. Our programs equip underrepresented girls ages 7 - 18 with the skills and training needed to pursue 21st Century opportunities in Computer Science, Information Technology, Cybersecurity and other STEAM-related fields. Our goal is to increase their knowledge and enthusiasm for the fields while building confidence, technical acumen and sisterhood. Programming includes workshops on coding, cybersecurity, robotics engineering, digital citizenship, cyberbullying prevention as well as the development of entrepreneurial and leadership skills. |
| Cyber Security Challenge (UK) | Our mission is to ensure a thriving and inclusive pipeline of talent into the cyber security industry. Established in March 2010, we have developed a series of national competitions, learning programmes and networking initiatives designed to inspire and enable more people from diverse backgrounds to become cyber security professionals. We identify fresh talent with the skills and diverse backgrounds the cyber security industry needs and demands. We specialise in highlighting the many lucrative and rewarding opportunities for those who have not yet considered pathways into cyber security. |
| CYBER.ORG | CYBER.ORS's vision is to build a future where the nation's cybersecurity needs are met by a knowledgeable, skilled, and passionate workforce. Our mission is to ensure that every K-12 student gains foundational and technical cybersecurity knowledge and skills by empowering teachers with resources and training needed to deliver cyber content to students. |
| Diversity Cyber Council | Diversity Cyber Council is a 501c3 Non-Profit that serves under-represented demographics in the tech industry by facilitating education, training, and staffing opportunities to establish a sustainable and diverse talent pipeline to the workforce. |
| EngineerGirl | he EngineerGirl website is designed to bring national attention to the exciting opportunities that engineering represents for girls and women. Why girls and women? Because despite an increase in female participation in many traditionally male-dominated professions such as medicine and law, women remain grossly under-represented in engineering. |
| Girls Who Code | Girls Who Code is an organization that values diversity, equity, and inclusion as essential to our mission. We acknowledge that historical and institutional barriers—particularly racial bias and discrimination—play a role in the widening gender gap in computer science and who has access to opportunities in these fields. Girls Who Code focuses our work not only on gender diversity but also on young women who are historically underrepresented in computer science fields. |
| Girlstart | Girlstart's mission is to increase girls' interest and engagement in STEM through innovative, nationally-recognized informal STEM education programs. Girlstart aspires to be the national leader in designing and implementing innovative, high quality informal STEM education programs that inspire girls to transform our world. Through its comprehensive programming, Girlstart provides a year-round, intensive suite of STEM education programs for K-12 girls. Girlstart's core programs foster STEM skills development, an understanding of the importance of STEM as a way to solve the world's major problems, as well as an interest in STEM electives, majors, and careers. |
---
The following miscellaneous resources will include other link lists, blogs, conferences, and many other resources around S.T.E.M. and diversity.
| | |
| --- | --- |
| Blacks In Cybersecurity | Blacks In Cybersecurity™ is a meetup group and conference series to help highlight and elevate the Black community in Cybersecurity. BIC seeks to conduct a premier conference series and community emphasizing our influence and participation in Cybersecurity and STEM. |
| ComputerScience.org Diversity Page | Learn about increasing gender diversity in the computer science field, including resources for employers and aspiring professionals. |
| CyberDegrees | Cybersecurity Resources and Organizations for Underrepresented Population. Improving diversity in the cybersecurity sector can boost candidate quality and bring new skills to the table. Learn about scholarships, organizations, and resources that bridge the gap. |
| Day of Shecurity | Day of Shecurity is a free-to-attend interactive one-day conference that originally launched in 2017 in San Francisco for women in technology interested in cybersecurity. Day of Shecurity launched in Boston in 2019 and virtual, location-agnostic conferences in 2021. The event is an effort by Secure Diversity, the Lookout Diversity Steering Committee, Day of Shecurity Core Team, and various organizations that believe that diversity & inclusion matter in our industry.  |
| The Aspen Institute Report on DEI in Cybersecurity | Aspen Digital and the Aspen Tech Policy Hub have made recommendations for diversifying the cybersecurity industry across two categories: immediate actions and those that require further investment. The effort resulted from workshops convening an intergenerational and cross-disciplinary group of cybersecurity professionals to develop a concrete, impact-oriented set of commitments focused on improving diversity, equity, and inclusion (DEI) in cybersecurity. The recommendations were developed with support from the Hewlett Foundation and the consultation of cybersecurity expert Camille Stewart. |
| The Diana Initiative | The Diana Initiative is a diversity-driven conference committed to helping all underrepresented people in Information Security. The Diana Initiative features multiple speaker tracks, villages with hands-on workshops, and a Capture the Flag event. |
---
Copyright © 2002-2023 John Masserini. All rights reserved.
---